OBJECTIVE
Examining typographic & philosophical influences in the United States and Canada.
DELIVERABLES
website, wayfinding banners, posters, print program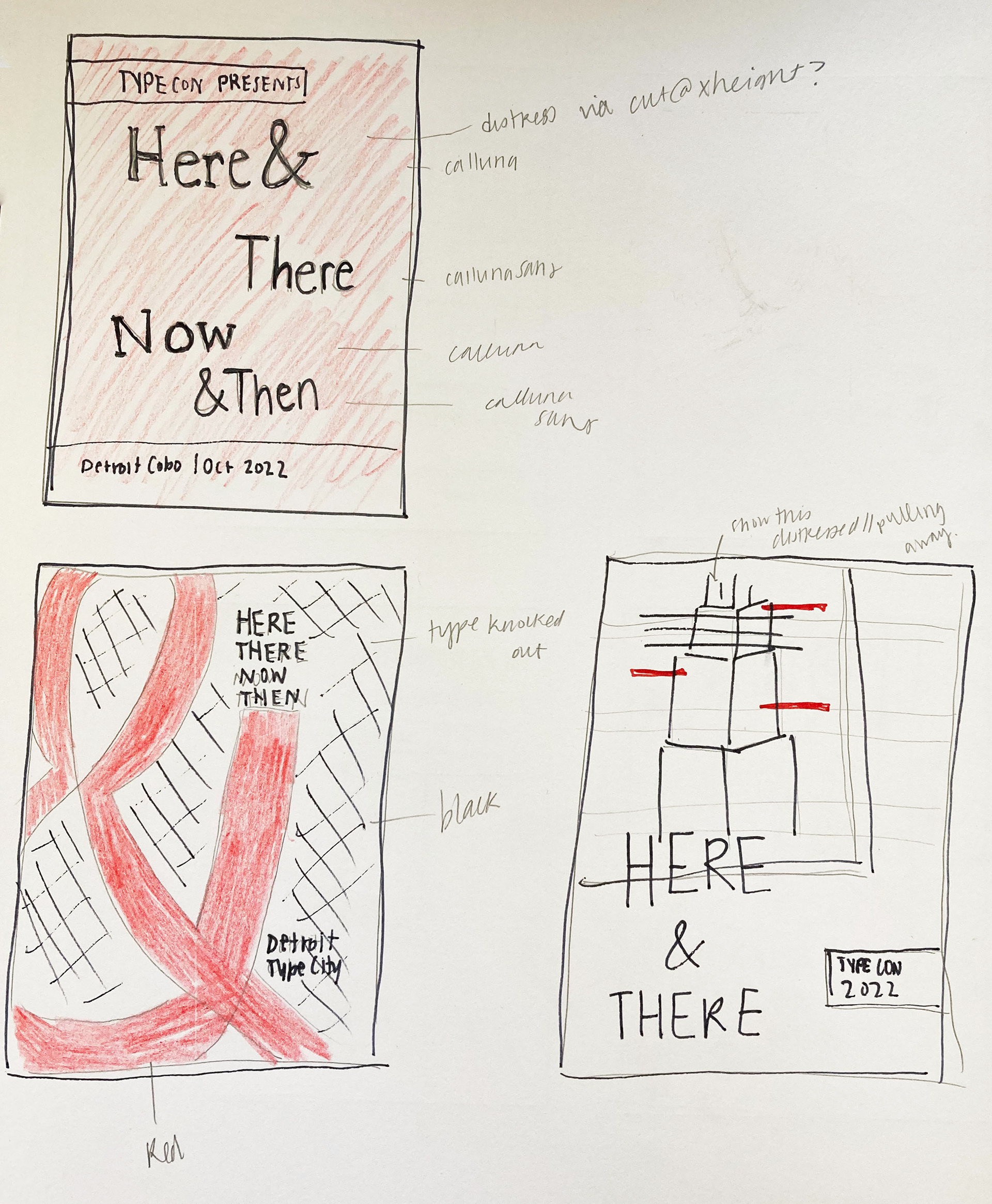 POSTER
Print deliverables push the grid, inspired by the unique history of the event location: the Masonic Temple of Detroit.
PROGRAM
The program design follows the poster design concept and provides bios of event speakers along with a program schedule for attendees.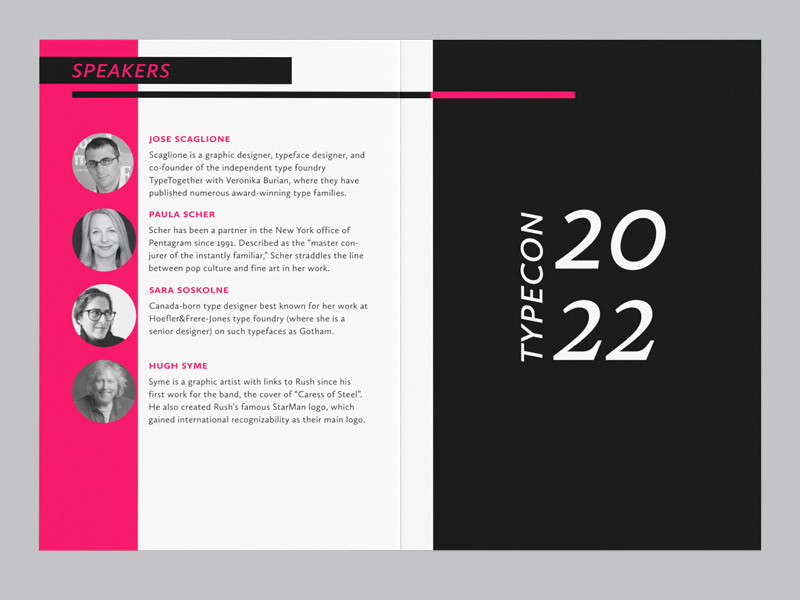 WAYFINDING
Banners direct attendees to important destinations throughout the conference. Mockups below feature the banners in historic photos of the Masonic Temple venue, a nod to the conference concept: NOW & THEN.
NAME BADGES
Attendees and speakers are distinguished via name badge and lanyard color.